Movies at home are a great way to relax, be entertained and share memories with friends and family. Home theatres can be small and simple or rival large cinemas. We work with you based on your goals and budget to create something special.
Our staff are THX certified technicians with degree certificates in audio engineering and video. We properly design your home theatre based on room size, the right equipment selection for your room, proper video calibration, acoustical treatments, and beyond to give that true theatre feel and experience. We also eliminate the need for multiple remotes and have everything handy in once place.
Contact us to get the most out of your viewing and listening experience!
Lighting plays a large role into the look and feel of a home or business. Lighting can drastically alter the ambiance to create a mood tailored to your desires. Smart lighting (or controlled lighting) and shades gives you access to all of your lights and shades at your fingertips. A single button from a keypad labelled "goodnight" next to your bed can be programmed to turn off all of the lights and lower the shades in your home. A "Chill" button in the kitchen dims all of the kitchen lights except for the island pendants.
Controlled lighting drastically reduces energy waste because lights are only used as-needed. Lights are dimmed during the evening, all lights are off when no one is home, shades are lowered during the heat of the summer day for added cooling.
Controlled lighting and shades also gives you access to your them from anywhere on earth, right from your phone!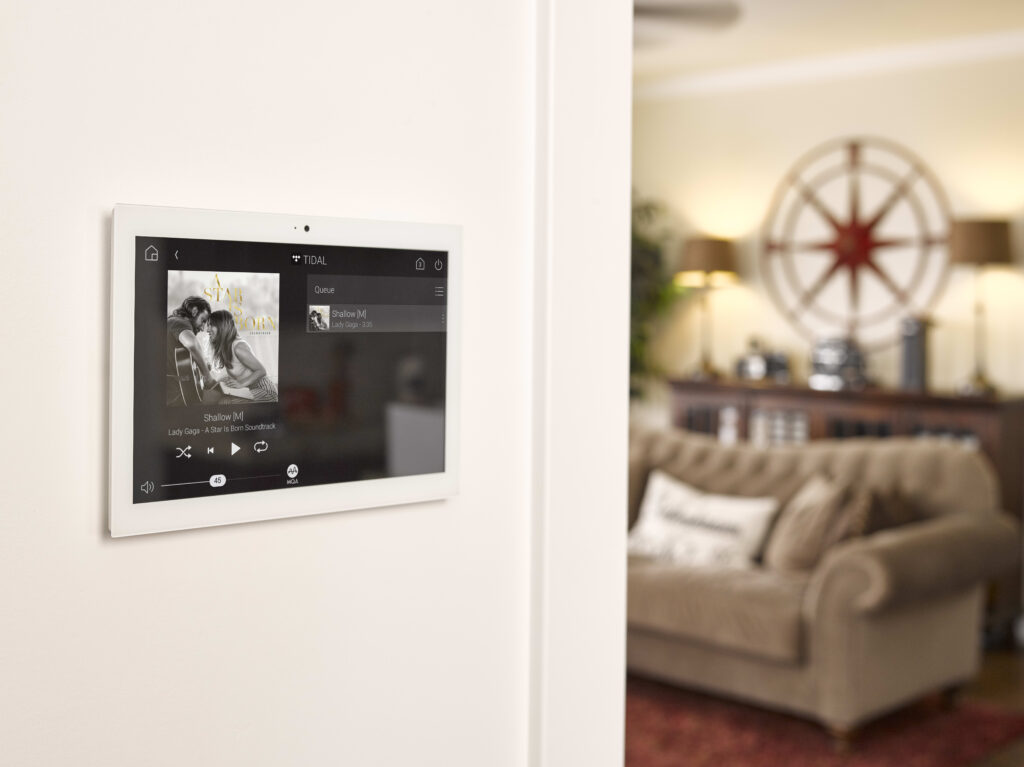 Music is poetry for the soul and an important part of every-day life. Whole home music (or distributed audio) allows you to distribute music, radio or TV audio to any or all rooms of your home or business.
Jazz in the kitchen, 90s dance hits in the gym, baseball game commentary in the bathroom. Sounds good? Contact us to get started!
Know your home and family are safe; even when you are not there. An easy to use security solution is important. Automatic timers, camera systems, sensors and more help keep your home protected at all times.
Have automatic lighting instead of coming home to a dark house. Know when the kids get home from school. See and talk to who is at the front door. Automatically lock the doors when you leave or go to bed.
With cameras, smart locks, security, and automatic notifications, your smart home can keep you informed. You can even monitor the temperature in your vacation home to keep your pipes from freezing or automatically shutting the water off when a leak is detected. The possibilities are endless!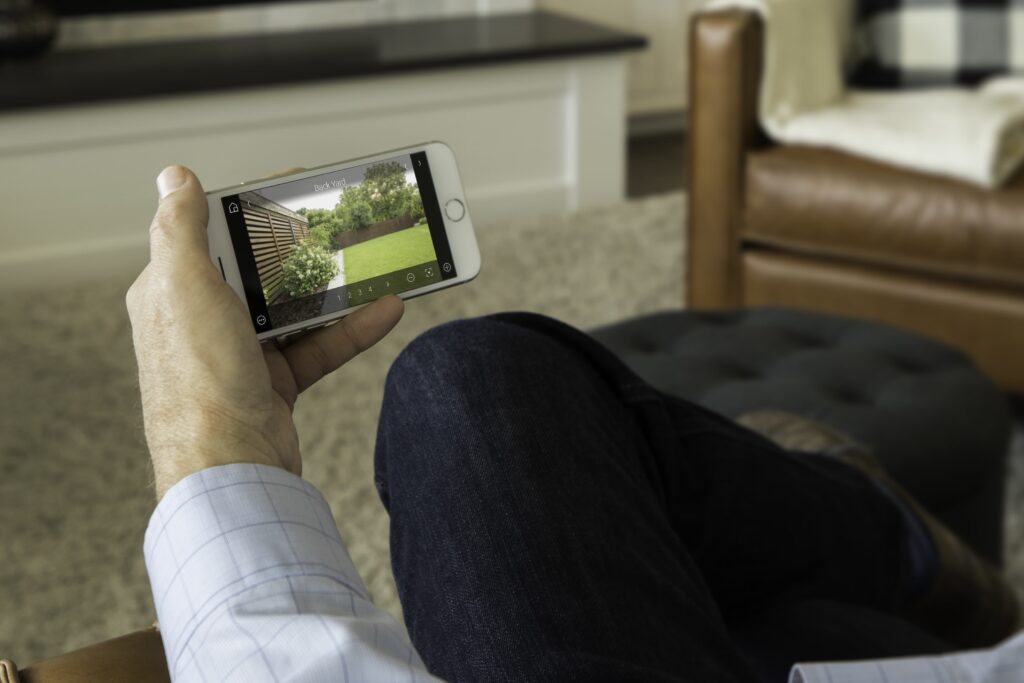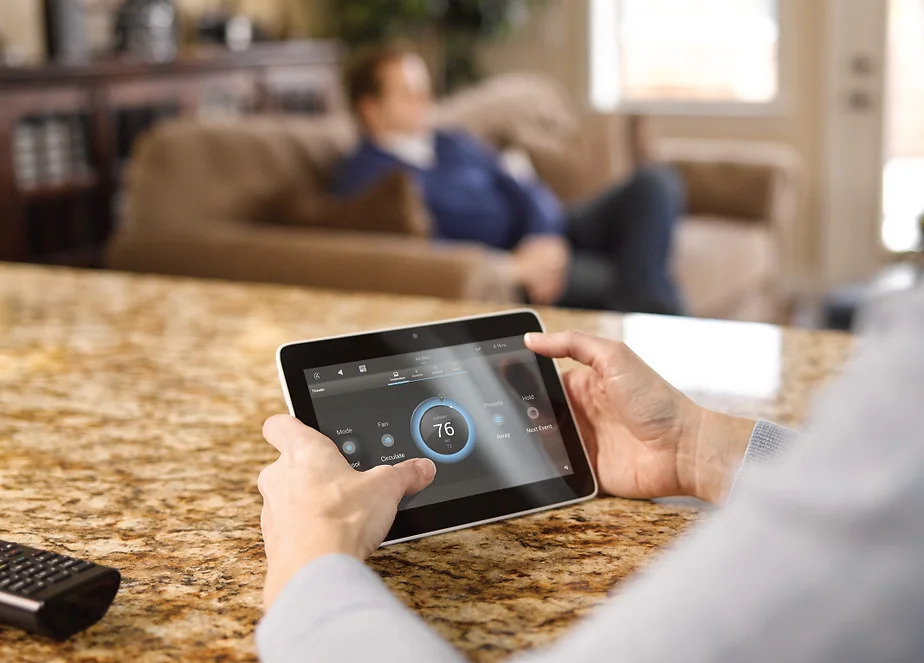 Controlling the temperature can be as simple as a single smart thermostat in your home or multiple thermostats and zones providing the right conditions along with the HVAC system you have. However, controlling the thermostat is only one component of your climate control system.
Control solar heat by opening your shades during the day in the winter to let the heat of the sun in, then close them at night to trap in the heat. In the summer, lower the shades to block the sun and help reduce cooling costs.
Automatically turn down the temperature of your vacation home and the hot tub when you are not there and turn it up remotely so it is ready to use when you arrive. We can even set up a "green button" to reduce the energy used by your lights, shades, and heating & cooling systems
Patios are a favourite place for entertaining. Expand your living space and entertainment systems to the outdoors with audio, video, and lighting control. With outdoor TVs and speakers, plus a well-designed lighting plan, we can turn your back-yard into a special retreat and a destination.
Don't forget the Wi-Fi! Contact us to make sure you have a strong network for both your indoor & outdoor needs.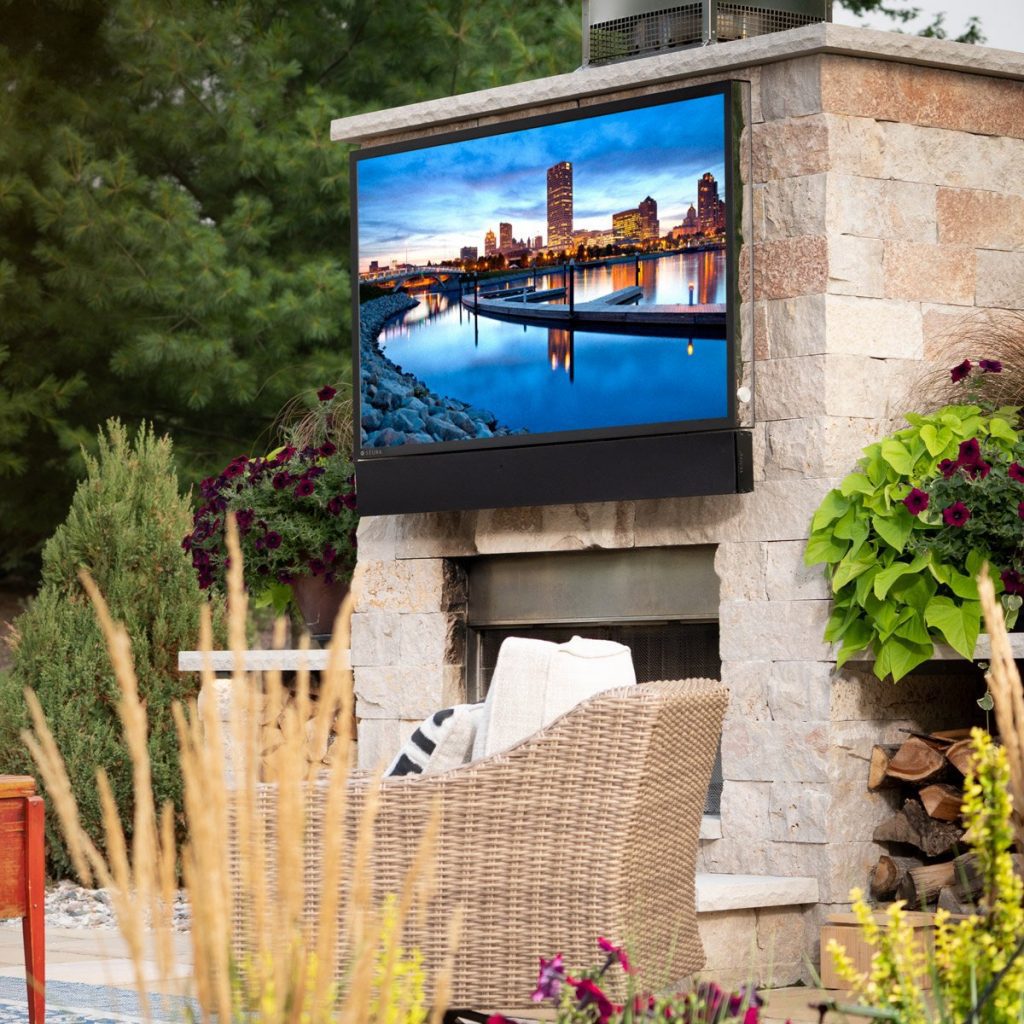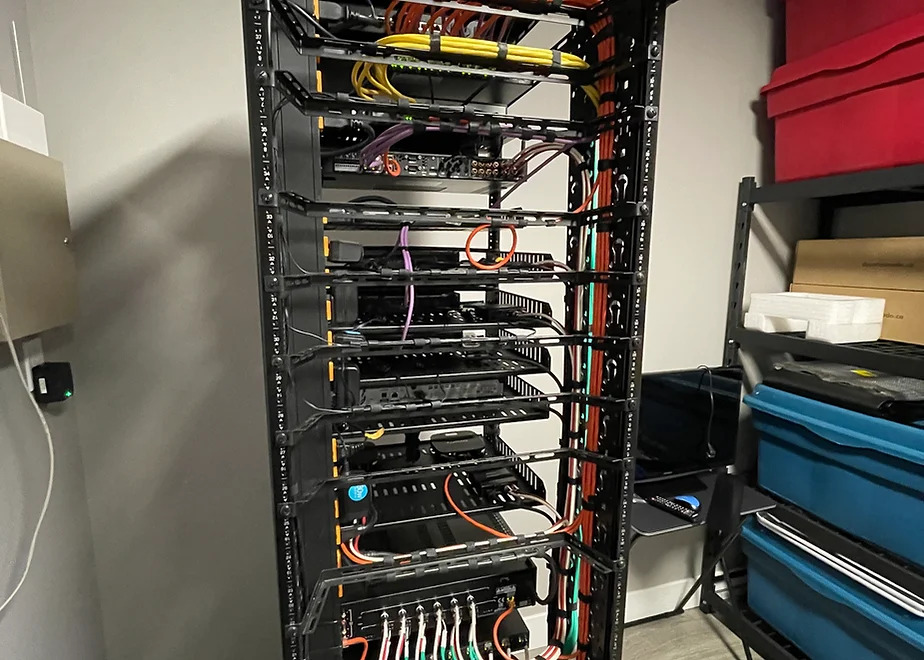 Home Automation is the backbone that makes all of this possible. A home automation controller allows devices to work together and talk to each other.
Whether building new, renovating or just retrofitting, we have a solution that works. Remember, with different homes and different lifestyles, there is no "one size fits all" control system. Let us help you find the right solution for your needs.
Wouldn't it be nice to pause your movie in the living room and continue watching it on the bedroom TV? Maybe you'd like the hockey game that's playing in the media room to also play on the back patio TV. 
Distributed video allows you to send your video content to any TV or multiple TVs in the home. Give us a call if you'd like to learn more!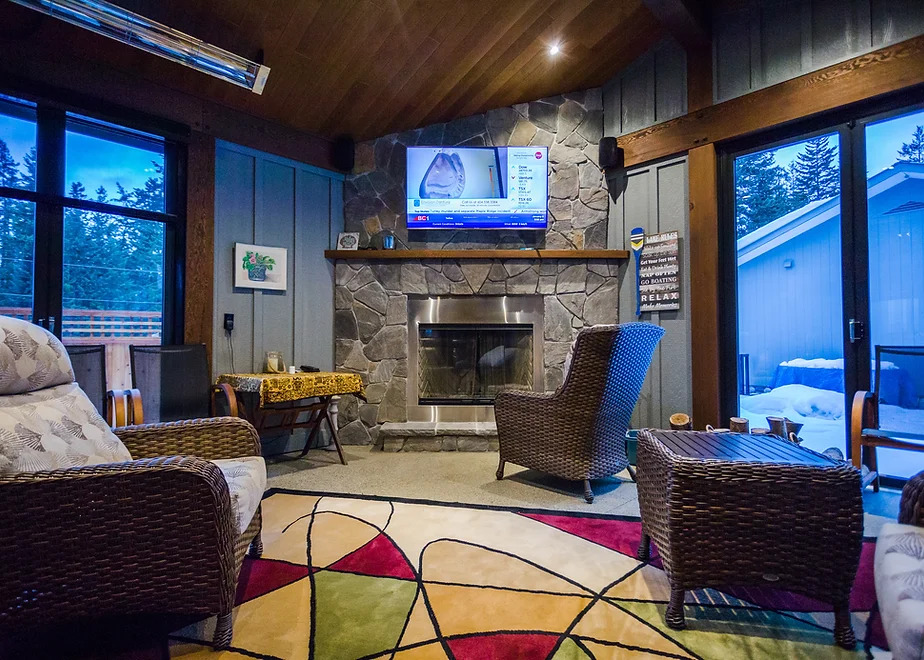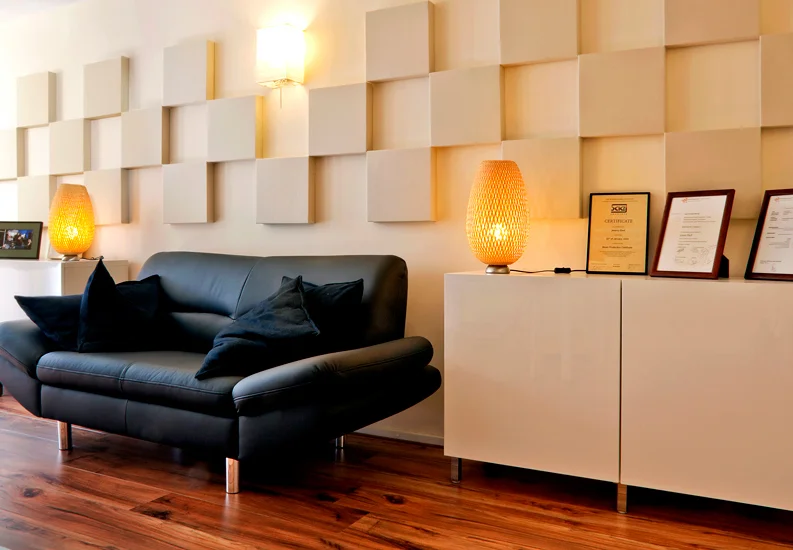 We agree that acoustic panels may not be the most exciting purchase but sound treatment is one of the most important aspects to improving the sound of a space.
Sound treatment can transform the sound of your home theatre or media room. It can drastically lower the ambience of a loud restaurant making it more comfortable for guests and servers. 
If you would like to learn about what sound treatment can do for you, contact one of our in-house experts!
We have a lot of experience working in commercial spaces. Anything from menu boards, video matrix walls, 70v audio systems, sports bar TV management and more. Give us a call for your next commercial project.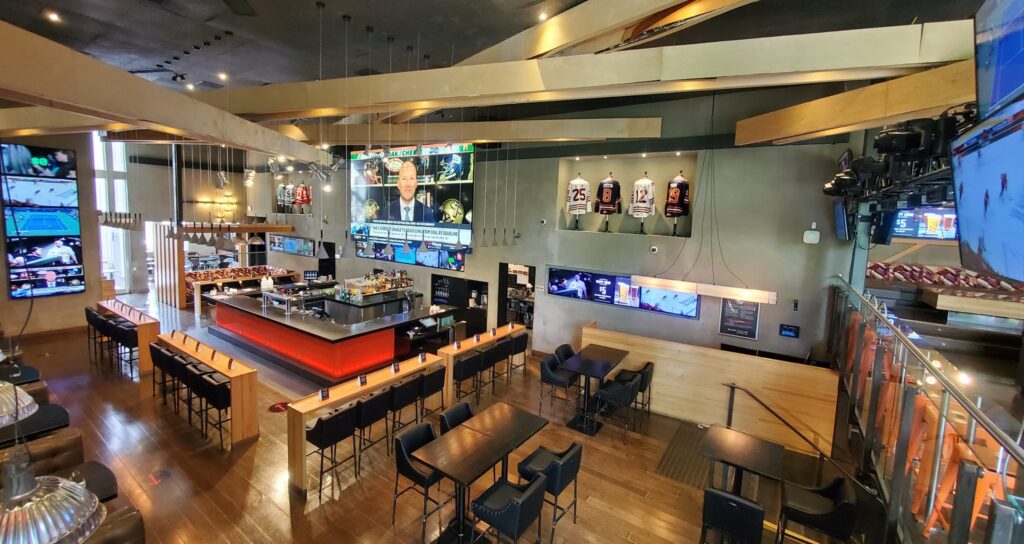 Some of our happy customers